Family Law Paralegal Services Vancouver WA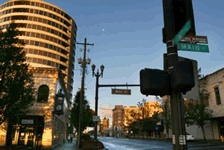 Vancouver Paralegal Services for Clark County, Washington 360-471-5736
Vancouver Paralegal Services can help you prepare documents and navigate the confusing Clark County Superior Court system. Vancouver Paralegal Services is well versed in the procedures of family law in Clark County, WA. Clark Paralegals can prepare your documents and case for any type of family law.
Vancouver Paralegal Services WA prepares documents and forms for family law, divorce (dissolution), parenting plans and child support. Currently they are still developing our new website which will link from this Atlantian directory. We look forward to hearing from you and meeting your family and document needs.
Vancouver Paralegal family law services in Clark County Washington State includes Washougal and Battleground areas.