Legal Services Marketing Seattle News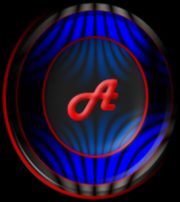 7/26/2009. New Atlantian Logo. The new logo redesign has been completed and added to our website. The new logo is distinctive, vibrant, yet familiar in style to the logo from the old Atlantian Resources website. Although the color changes are significant as well as the addition of the capital letter 'A' at center, it has retained the three rings with the folded textures. We feel the new logo complements well with the new theme and direction we are going with our company. We hope you enjoy the new look and Atlantian's new path.
8/2/2009. Web email Login Page Added to Atlantian's site. Atlantian has added a login page for their clients to access there email via a web browser from any location on any computer. Once an email is viewed online, Atlantian's clients can still download all emails with their pop3, whether having been viewed or not with web browser access. Read on the fly, download as usual.
5/16/16: 43 total files, 22 web pages.
6/17/2016: Atlantian will be spun off as Atlantian Biz LLC and will encompass and own all trade names currently associated with it, including Avalon Biz LLC. The formation of a new company for all new marketing ventures that will apply all the marketing concepts currently associated with Atlantian will be born. Atlantian will proceed as it has in regards to anything currently under its umbrella of trade names that are being marketed. This new company name will be Lyonesse LLC (pronounced close to 'lioness', the female lion). Lyonesse LLC will be under a partnership of two individuals, independent from Atlantian Biz LLC and all trade names or other companies currently associated with it.
7/7/16: Atlantian is working hard on the new theme of our site with the introduction of Amanda. You will see her pictures throughout our site as your guide.
2/10/2017Atlantian added two new domains this month: tacomaparalegalservices.com and seattleparalegalservices.com.
5/10/2017: restructuring of Atlantian Biz is heading in a more refined direction. Avalon Biz is expected to be the parent company, with Atlantian under Avalon as a Legal Services Marketing company that encompasses all other web properties that provide legal services marketing for Washington State. Legal services shall include attorney. paralegal, automation, and legal form packet services.
5/11/2017: total webpages count are 41, total files are 120. Atlantian Biz transition to mobile friendly is complete. Atlantian now is legal services attorney and paralegal family law marketing platform extender. Atlantian shall encompass all paralegal websites (currently 8) and plans to add an additional 5 paralegal websites (Renton, Bellevue, PSW economic profiled, Kent, Vancouver). The 5 domains will be purchased before the end of May.
9/7/2018: total webpages count are 48, total files are 108. Atlantian Biz has transitioned from atlantianbiz.com to atlantianbiz.com. Atlantian Biz shall be legal services marketing focus only, with 8 local businesses under it. Atlantian Biz is transition to be a DBA under a new LLC. Another site and business is under development for legal services for process serving.