Family Law Paralegal Kent WA Divorce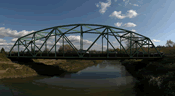 Kent WA Document Services. Paralegal document preparation for divorce, child support, parenting plans. Kent Paralegal Service Area prepares documents for modifications of custody and child support as well as divorce.
Kent Paralegal Services includes the areas of Renton, Seattle, Federal Way and Auburn. Kent Paralegal Services can help with preparing documents for the rest of Washington too.
Call Kent Paralegal Services at 206-578-9493