Family Law Paralegal Clark County WA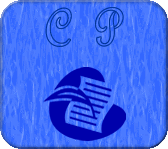 Paralegal Services near Clark County, Washington 360-471-5736
Clark County Paralegals specializes in family law document preparation and caters to Vancouver and Washougal in Clark County, Washington as well as the rest of Washington State.
Clark County WA Paralegal Services documents prepared family law, divorce, custody, and child support. Clark County Paralegal Services Vancouver and other surrounding cities of Clark County, Washington.
Clark Paralegal Services cant also help preparing documents in family law for enforcing a parenting plan with a motion for contempt and all the supporting documents.